World Literacy Canada's Kama Reading Series 2016
Wednesday, January 27, 2016 ~ 6 PM
Gardiner Museum ~ 111 Queen's Park, Toronto

6 PM – Doors open, wine & food served
7 PM – Readings begin
8 PM – Panel discussion and Q&A
8:30 – Author book-signing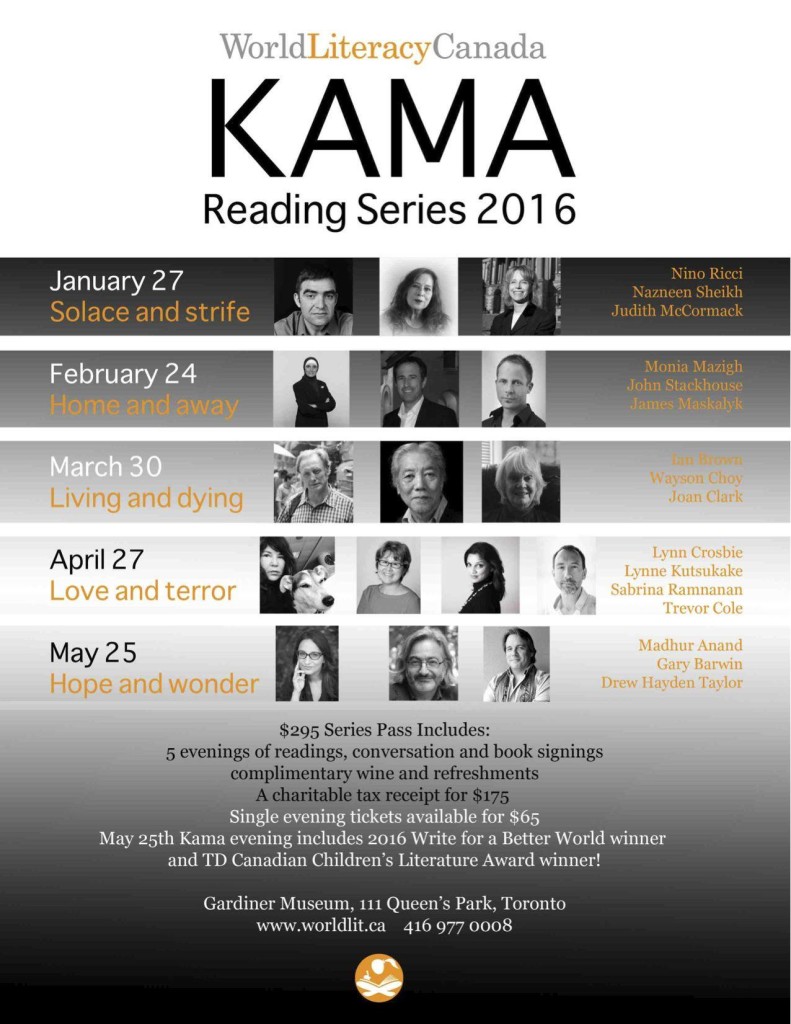 "Kama" is the Sanskrit word for pleasure. Join World Literacy Canada in celebrating literature and literacy. On January 27, Nino Ricci joins Nazneen Sheikh, author of Moon Over Marrakech: A Memoir of Loving Too Deeply in a Foreign Land and, most recently, The Place of Shining Light, and Judith McCormack, author of The Rule of Last Clear Chance, shortlisted for the Commonwealth Writers Prize and the Rogers Writers' Trust Fiction Award, and the novel Backspring, published in 2015.
To purchase 2016 Kama Series Pass tickets visit the Kama Series web site or call 416.977.0008.







What did you learn in school today? Sharing.