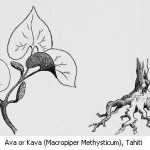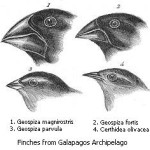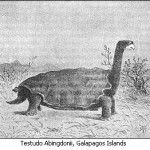 "I loved this book. It's a wonderful novel, unpredictable and hugely entertaining, full of big ideas and great, great, unforgettable characters."– Roddy Doyle
◊ Winner of the Governor General's Award for Fiction ◊
◊ Winner of the Canadian Authors Association Award for Fiction ◊
The crater held a circle of stars above them as if they were closed up in a snow globe, a private cosmos. He thought of Darwin sleeping out on the pampas during his Beagle trip, a middle-class white kid traveling the world, the first of the backpackers. It was only afterwards, really, that he had made any sense of what he had seen. Alex wondered what, in the fullness of time, he himself would make sense of, what small, crucial detail might be lodging itself in his brain that would shake his life to its foundations.
~ from "Galapagos," in The Origin of Species
Montreal during the turbulent mid-1980's: Chernobyl has set geiger counters thrumming across the globe, AIDS is cutting a deadly swath through the gay population worldwide, and locally, tempers are flaring over the language laws of Bill 101. Hiding out in a seedy apartment near the Concordia campus is Alex Fratarcangeli, a 30-something grad student who has raised the cultivation of dysfunctional relationships to the level of an art form and who is plagued by a familiar sense of being a fraud in all aspects of his life, from his professional ambitions to his search for love. Underlying his malaise is a haunting experience in the Galapagos Islands whose aftereffects threaten to undo him until fate casts Esther in his path, a disarmingly vibrant and willful young woman who, however, may be dying before his eyes.
Praise for Origin of Species
"Ricci's masterstroke to date. This novel does so well, on so many levels, that it's hard to know where to begin tallying up the riches. … An ambitious, thrilling novel that resists encapsulation and takes not a single misstep . . . it is also bitterly, achingly funny."
— Toronto Star
"Ricci's dry, sardonic prose is sharp, with the cadence of natural thought that tumbles forward without getting lost . . . . There's a biting truth to Ricci's stunning, cerebral look at the randomness of experience and how our life choices shape us."
— Boston Globe
"Told in windowpane prose, this story reads as if it has come up through our collective memory. With the shock of recognition, we gain a new understanding of our fragility and our strength."
— GG Jury Citation
"The Origin of Species is a profoundly moving novel that lovingly creates a world of flawed but very real characters."
— Winnipeg Free Press
"An entertaining and emotionally rewarding read, this book will transport Nino Ricci to further heights of literary stardom and could well overtake his first, Lives of the Saints, as his signature work — much as the original Origin of Species did to the career and life of Charles Darwin."
— Ottawa Citizen
Winner of the 2008 Governor General's Award for Fiction
Winner of the Canadian Authors Association/MOSAID Technologies Fiction Award
a Globe and Mail Best Book
a National Post Top 10 Book
an Amazon.ca Best Book
AbeBooks Top Ten Hottest New Canadian Books
Shortlisted for the Trillium Award~
Shortlisted for the Commonwealth Prize for Canada and the Caribbean
Longlisted for the Giller Prize for Fiction
News
National Post profile by Mark Medley
27 Sept/4 Oct/11 Oct 2008.
Globe and Mail profile by James Adams
"From Jesus to Darwin." 14 Oct 2008.
Reviews
Find out more about the U.S. edition published by Other Press.
Find out more about the Canadian edition published by Anchor Canada.
Read an Except







What did you learn in school today? Sharing.