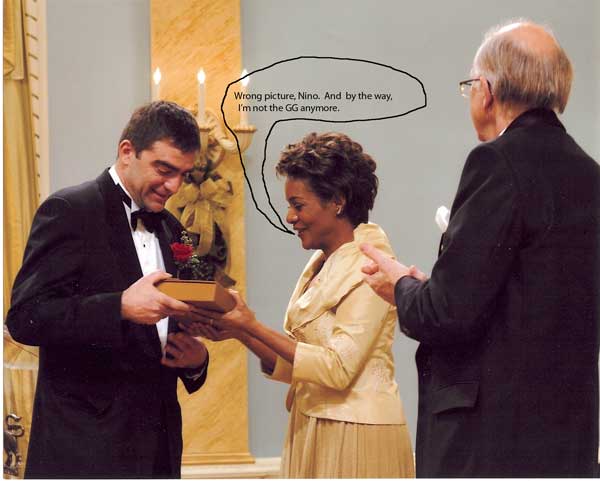 Nino Ricci was at his desk playing Spider Solitaire when the call came in.
"Mr. Ricci? I'm calling on behalf of York University's Bryden Alumni Awards to let you know you've been chosen for this year's Pinnacle Achievement Award."
Ricci couldn't believe his ears.
"I mean, I'm honoured, of course, but the truth is I don't even play pinochle!"
"That's 'pinnacle,' Mr. Ricci."
"Oh, is that how you pronounce it? And all my life I've been mispronouncing it 'pinochle'!"
Ricci's friend and fellow York alumnus, the prominent Toronto lawyer Jay Naster, who now shares a poker circle with Ricci, was as dumbfounded as Ricci was at the news.
"Are you sure they said pinochle? Maybe they meant poker. But then I doubt it, given the way you play."
The 2010 Bryden Alumni Awards will be presented November 4th at the Design Exchange in Toronto. Fellow recipients include Galit Solomon of CTV News, Hana Zalzal of Cargo Cosmetics, James Love of Love & Whalen, and Harriet Lewis, York University's Chief Counsel. Ricci graduated from York with a B.A. in English in 1981.