Sleep has crept onto the Maclean's Bestseller List, coming in just behind Lauren Groff's National Book Award finalist Fates and Furies and Lawrence Hill's The Illegal. Reached on the road as he continues his cross-country tour, Ricci commented, "I just hope my parents notice. I know they signed up for a lifetime subscription to Maclean's a few decades ago through the Publisher's Clearing House, though I don't know if they've ever cracked any of them open."
Ricci's next appearances are at Winnipeg's McNally Robinson bookstore on November 4 as part of the Winnipeg International Writers' Festival's Fall Literary Series and at Calgary's Read for the Cure event on November 5 in support of cancer research.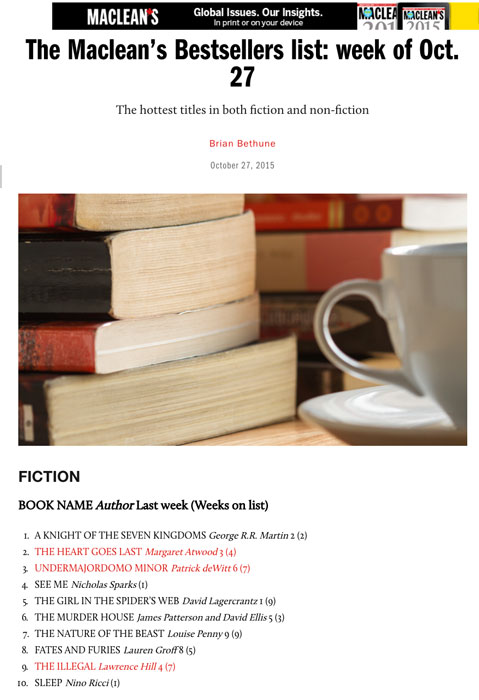 What did you learn in school today? Sharing.