Get a sneak preview of the stars of the next generation as the writers
of Nino Ricci's Creative Writing I strut their stuff.
7-10 PM on Thursday, December 1st, 2016 @ Mare Nostrum
401 Sunset Ave, Windsor ~ 519-973-7030 ~ Corner of Fanchette and Sunset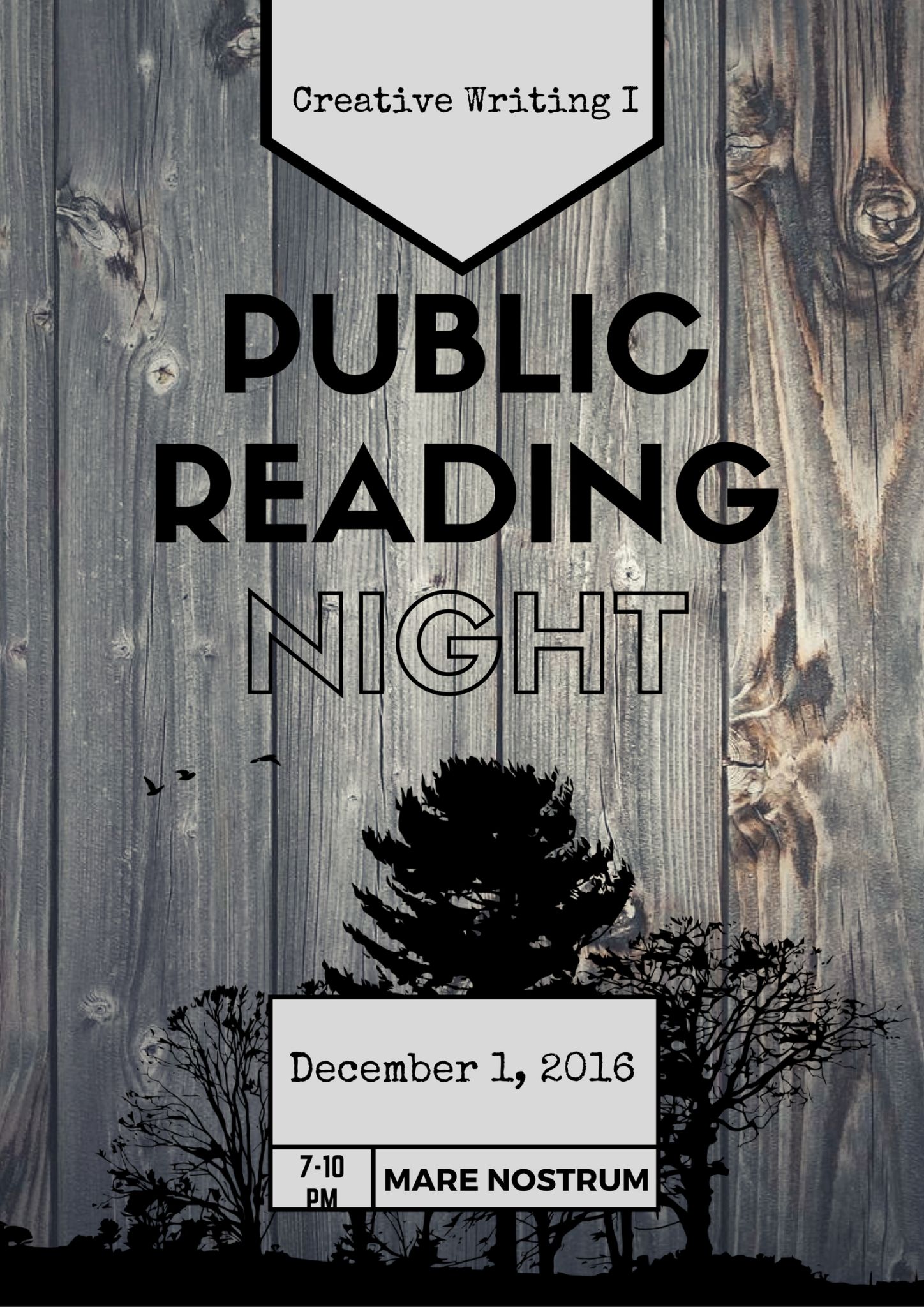 What did you learn in school today? Sharing.