Writers' Trust Gala 2015
Wednesday, November 25, 2015 ~ 6:30 PM 
The Ritz-Carlton, Toronto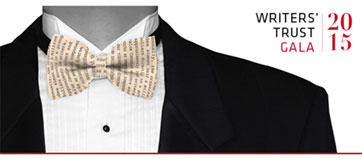 The annual Writers' Trust Gala is a true celebration of Canadian authors and Canadian literature and a major fundraising event in support of the Trust's programs. Join some of this year's hottest authors for an evening of food, fun and conversation. Hosted by Steve Patterson.







What did you learn in school today? Sharing.