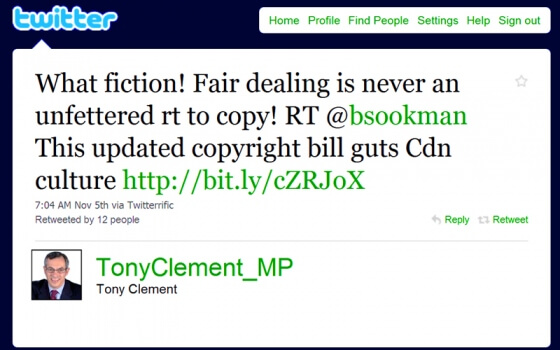 Industry Minister Tony Clement has publicly denounced Nino Ricci's Globe editorial on C-32 in a tweet to his 6027 followers, calling Ricci's views "fiction" and asserting "Fair dealing is never an unfettered rt to copy!"
The tweet does not indicate what portion of Ricci's article Mr. Clement found fictitious, or indeed that he actually read the editorial.







What did you learn in school today? Sharing.