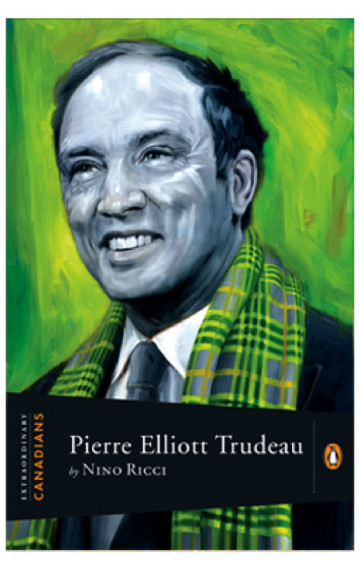 Publisher:

Published by Penguin Books Canada and in French by Éditions du Boréal.
Chapters.Indigo.ca
Amazon.ca
The Company Store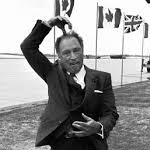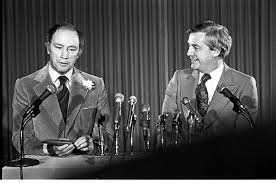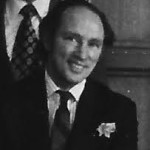 If he hadn't existed, we would have had to invent him. In many ways, of course, we did.
~ from Pierre Elliott Trudeau
Love him or hate him, Pierre Trudeau marked us all. The man whose motto was "reason over passion" managed to arouse in Canadians the fiercest of passions of every hue, ones that even today cloud our view of him and of his place in our history. Nino Ricci takes as his starting point the crucial role Trudeau played in the formation of his own sense of identity to look at how he expanded us as a people, not in spite of his contradictions but because of them.
A personal look at Trudeau and at the pivotal role he played in the lives of an entire generation of Canadians. Part of the Extraordinary Canadians series, edited by John Ralston Saul.
Published by Penguin Random House Canada and in French by Éditions du Boréal.

Andrew Cohen and Nino Ricci compare Lester Pearson and Pierre Trudeau.
Even if you have read Stephen Clarkson and Christina McCall or John English's superb biographies, far more substantial and detailed, you will still want to read this elegant little book. It provides the best, and best written, perspective on Trudeau there is.
— The Record







What did you learn in school today? Sharing.